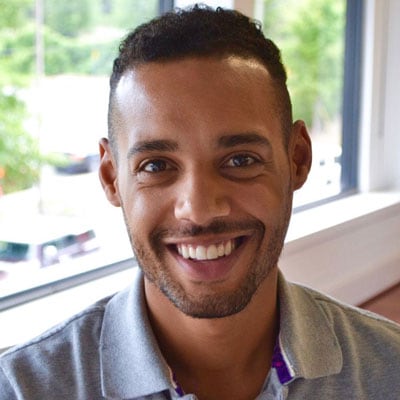 Efficient and Cost-Effective eCommerce Integrations with EasyPost & CartRover
by Marco Raye

Systematizing workflows within your supply chain, like how quickly you can process orders, for example, is a critical aspect to ultimately getting your product(s) to customers faster, and increasing your brand's appeal. With rapid delivery being the name of the game for so many eCommerce businesses today, the use of automation adds tremendous value by cutting down on operational costs in the long run and speeding up the overall production process. Using automation to overcome operational challenges is one thing the world's biggest eCommerce platforms have in common. Many of our customers seek to automate more of their operational flow, so they can spend more time growing their business through new revenue streams. For those same customers, we are happy to announce that through our new partnership with CartRover, you now have access to a new option for streamlining merchant orders all in one convenient, easy-to-use system.
Let's get started.
CartRover? Who's That?
CartRover is an eCommerce platform integration specialist. Focused on providing integrated solutions for order management, the CartRover team is comprised of in-house shipping, eCommerce, and technology experts. Together they dedicate their expertise to helping online business owners tap into new demand sources in other popular eCommerce marketplaces by one fully automated, easy-to-use interface. Business owners have increased visibility and response time into inbound orders, as the CartRover system sends new orders to your fulfillment center, shipping software, OMS, or WMS automatically.
How CartRover Works?
Popular eCommerce Pre-Integrations: CartRover integrates with many of the world's most popular marketplaces like Amazon, ChannelAdvisor, Magento, Shopify, WooCommerce, WalMart Marketplace and many more. Connect with anyone or several of these digital storefronts in minutes.
Full Automation: No more manual steps when it comes to order processing. With CartRover, once an order is placed through a website, the system springs into action, automatically retrieving orders to begin order processing around-the-clock.
Streamlined Merchant Warehouse: Speaking of automation, CartRover pulls sales data in real-time into one format native to your current system. This feature allows you to easily monitor sales activity across any number of integrated marketplaces all from one convenient place.
Tracking and Inventory Management: Follow your products from the warehouse to carriers to your customer's doorstep with shipping information uploaded directly to your CartRover portal. You can also keep an eye on your inventory quantities through that same portal to avoid the risk of not being unable to meet growing customer demand.
How Much Is Your Time Worth?
The true value in a system like CartRover lives in the time savings available to developers and business owners alike. By seamlessly connecting your shipping carts to CartRover, you accelerate the rate at which your ability to process orders. But more importantly, you reduce the amount of time your customers wait for delivery.
Through this partnership, you also save on operational costs previously dedicated to the integration labor required for each marketplace by consolidating everything into one simple source.
Shipping and Logistics with EasyPost
EasyPost is the ultimate logistics solution. Our gigantic technology powers thousands of customers to send millions of packages every day. By uniting with other key forces under the shipping and logistics "umbrella," we're able to make selling on the internet easy again. Exactly the way it should be.
If you have any questions regarding our new partnership with CartRover, or how we can collaborate to help your business grow, please contact us today.