How do I connect my UPS account with EasyPost?
You can set up your UPS account on EasyPost in just a few minutes. Before you start, gather the following credentials and information first:
UPS Account Number
UPS User ID
UPS Password
Company Information

Full Name (of person associated with the account)
Job Title (of person associated with the account)
Email (associated with the account)
Phone Number
Company Name
Company Website
Company Address
If you have any questions on how to get those credentials, click here first.
Once you have all of your credentials and info, log into your EasyPost account to access your dashboard. Then select Carrier Accounts on the left-hand menu.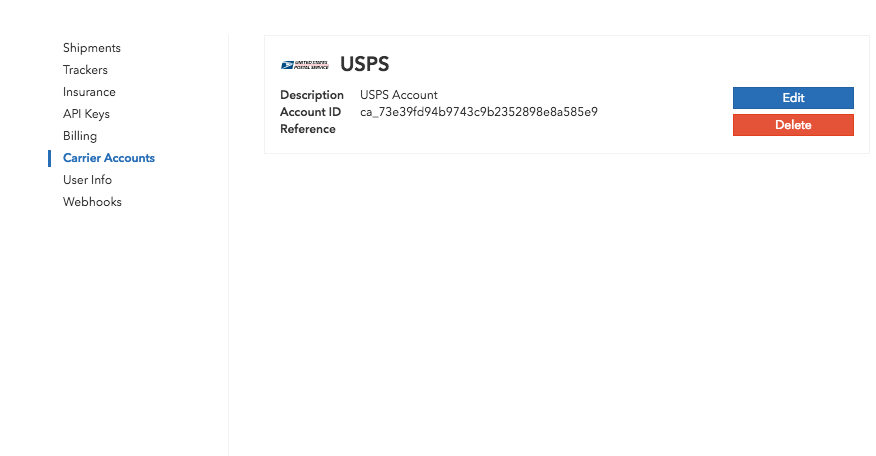 Select UPS on the right-hand menu.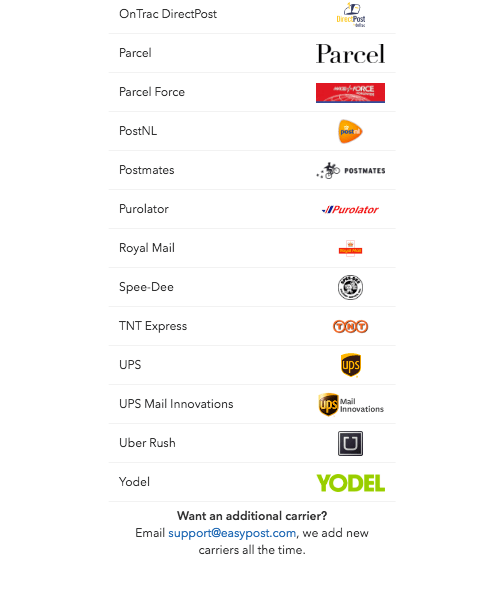 Enter all of the credentials and info into their corresponding fields. Also, make sure to enter a description of the account for development purposes. If you wish, you can also review the license agreement covering the usage of UPS' endpoints.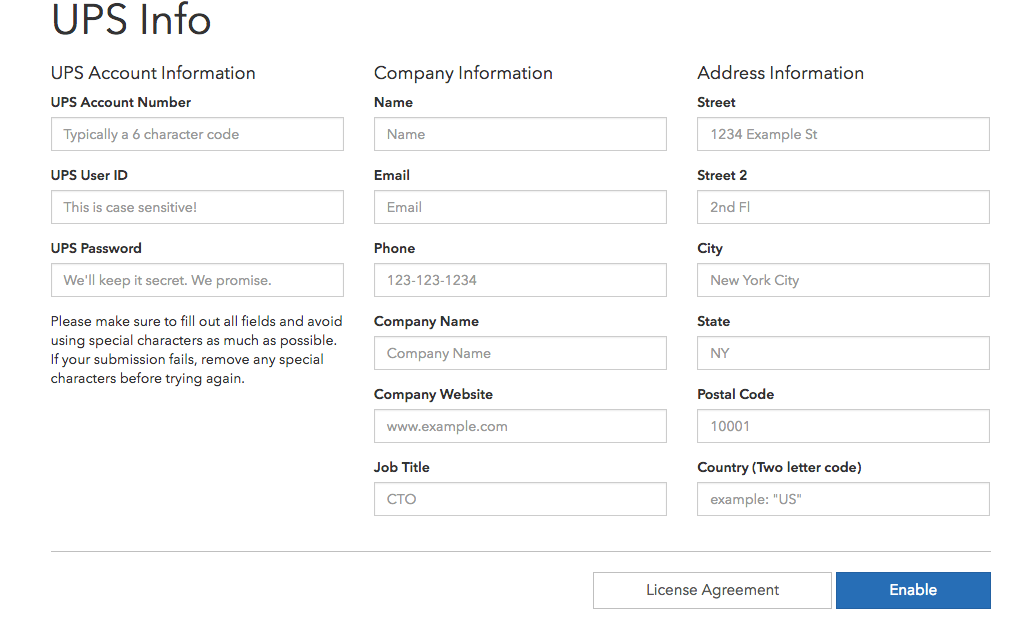 Click on "Enable," and your UPS account is now enabled on your EasyPost account.