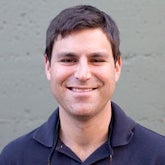 Codecademy Launches New API Courses with EasyPost
by Jarrett Streebin
We're proud to announce our first Codecademy course is now live! We've been fans of what they're doing for a while now. So when we saw they were doing API courses we were eager to add EasyPost to the mix!
Check out the courses here: https://www.codecademy.com/apis
This is a great starting point for those of you looking to try out the EasyPost API. By the end of the course you'll be able to validate addresses, get rates, and even print your own piece of postage!
We'll be rolling out more courses about how to integrate postage so stay tuned!