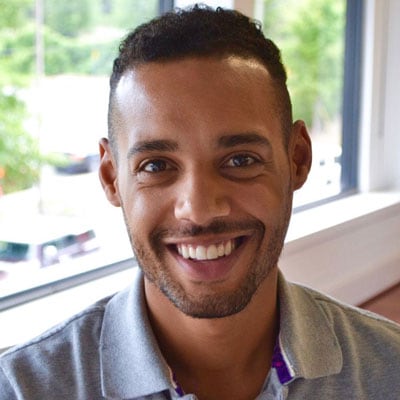 Top Reasons to Use EasyPost in Your Supply Chain Strategy for eCommerce Fulfillment
by Marco Raye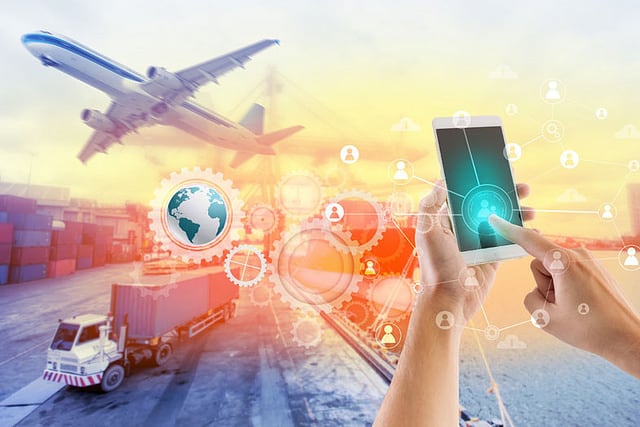 Supply chain management is the backbone of any successful eCommerce business. However, during an era of same-day delivery from eCommerce titans like Amazon, how do smaller supply chains continue growing their brand authority in highly competitive markets? In two simple words, the answer is "express delivery."
With the window of preferred delivery times rapidly shrinking, your competition is implementing practices focused on accomplishing three goals before you: quick commodity distribution to order fulfillment centers, accurate online order assembly and expedited shipping to customers. In addition to these three practices, your competition is likely leveraging new ways to include discounted shipping rates at that. Is your business leading the trend or steadily falling behind? This position is frustrating for many businesses in today's eCommerce climate, but it doesn't have to be your reality.
EasyPost, the tech-forward shipping and logistics solution, helps supply chains leverage more control and visibility over their shipping processes through our cutting-edge API integrations and order fulfillment centers located across the country. EasyPost's innovative shipping solutions remove many of the discouraging logistical and technological obstacles that stand between supply chains, and customers' experiences with their brands.
Smarter, Cheaper Shipping Through an API Integration
EasyPost provides the key to end-to-end control over your shipping and logistics processes through streamlined API integrations designed to automate the transfer of data transactions between parcel shipping service providers (UPS, USPS, FedEx) and your customers. Below are the many customizable features included in EasyPost's API shipping integrations:
Rating: Shipping costs account for up to 10% of eCommerce business expenses. EasyPost allows businesses to reduce this potential loss by comparing carrier rates through our Rating API. Simply compare and select shipping costs between 100+ integrated carriers, offering the combination of a perfect price point with the right level of service to both you and your customers.
Shipping Labels: Start shipping in minutes. E-retailers can now easily integrate with 100+ carriers worldwide allowing your business to quickly buy and generate shipping labels starting at 1¢ per label from preferred carriers.
Tracking: On-time delivery for parcels can be as low as 83%, which means one-in-five packages arrive late. Keep your finger on the pulse of your shipment deliveries and improve your business intelligence with real-time updates sent to both you and your customers. EasyPost's Tracking API also permits your business to completely control the customer experience through features like branded tracking pages, which reinforce the look, feel and messaging of your brand. Never leave your customers in the darkness of their estimated delivery date(s) again with intelligent delivery estimates based on state-of-the-art historical data and real-time carrier feedback.
Address Verification: It's estimated that 5% of all parcels shipped are affected by erroneous deliveries. Through a vast international network of data from best-in-class providers, we help customers avoid this problem and improve delivery accuracy by 62% with our CASS certified Address Verification API. This system continuously collects data and learns with time, improving delivery accuracy so that your packages arrive at their intended destination. What does that mean for supply chains? Less time spent addressing customers demanding "Where's my stuff?" and less money being spent to fix the problem.
Insurance: One-in-ten packages get damaged in transit to customers. When your customers report these damages, we know how aggravating the claim process can be for insurance. Let EasyPost remove this problematic situation and protect your deliveries from loss or property damage. You can easily apply insurance coverage to all orders by paying the 1% premium, and your packages are protected. In the event you need to recoup a loss, we return your money in 30 days or less!
How EasyPost's Order Fulfillment Centers Save Your Supply Chain
Fulfillment operations are expensive, totaling up to 40% of a small business's overall expenses. Opposed to relying on costly, outdated logistic practices to receive, store, prepare, ship and deliver packages to customers, EasyPost is your ideal fulfillment partner by automating majority of the eCommerce fulfillment processes through one low, flat-per package rate based out of warehouse facilities located in California, Utah, Kentucky, and Pennsylvania. This process includes receiving and warehousing your inventory, shipment label printing, last-mile delivery, branded tracking pages, pick-packing technology, and more. Together these systems work as one to complete a shipping ecosystem for your supply chain reducing your operating costs, resource consumption, and tension headaches.
Work With EasyPost
EasyPost is our multi-carrier shipping solution and direct connection to corporate cost and time savings. We are here to help your supply chain accomplish its quarterly goals as your 3PL experts. If you are a business owner, it's time to place your focus back on what matters most - making sure your customers are experiencing unparalleled service with your brand. Enhancing your customer experience is your last line of defense against competitors who dedicate their resources to getting products out the door faster than your business. Stop losing to your rival chains today.
Get in touch with us for more information on EasyPost's shipping and logistics API integrations or to learn how we can help your supply chain improve its eCommerce fulfillment processes.