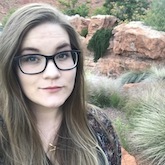 Money-Back Delivery Guarantees Now Available With EasyPost
by Katrina Luthi
What is the EasyPost Delivery Guarantee?
EasyPost is excited to announce our newest value-add service available for all customers - the EasyPost Delivery Guarantee. This service provides a money-back guarantee on service levels that carriers don't cover, like USPS First Class Parcel and Priority Mail.
Not only will you save on shipping costs by providing that money-back service guarantee on cheaper service levels, but it enables you to refund unhappy customers without hurting your bottom line, and saving you from bad reviews and additional support tickets.
EasyPost's Delivery Guarantee service runs all year round, including peak season. And the guaranteed delivery days remain the same for each service level too. This allows customers to preserve their delivery guarantee infrastructure before, during, and after the peak season.
Who can benefit from this?
EasyPost customers who utilize Priority and First Class through USPS will be able to take advantage of this program immediately. We can even create a custom shipping guarantee policy to fit your business. And, as EasyPost adds additional carriers and coverage from participating partners, the benefits will increase to match your multi-carrier logistics needs.
Some of the most common reasons other customers are signing up for the EasyPost Delivery Guarantee :
Carriers do not offer guarantees on some service levels
Excessive shipping delays are costing them big bucks
End customers are asking for money back on shipping delays
End customers are leaving bad reviews after shipments arrive late
Carriers transit performance is highly variable, especially during peak season
What will I see?
You won't see any difference in your shipping, including no additional implementation or setup on your end. Your fees will be built into your shipping costs, giving you simple and predictable coverage. We will automatically identify all shipping delay claims each month from your shipping data and deposit the funds directly into your EasyPost Wallet. No claims. No hassles. We'll even provide you with monthly reporting to add this data to any trend tracking you have already built into your system.
How do I get started?
Getting started is as easy as reaching out to your Customer Success Manager or our Sales team to get you set up and ready to go. If you aren't already an EasyPost customer, get in touch with us to learn more about our modern shipping solutions.