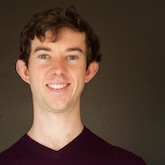 3 Reasons To Ship With UPS Digital Access Program (DAP)
by Zachary Dammel
UPS Ground
25 pounds. Orlando, Florida to Fremont, California.
Published rate:
$68.66
Now:
$33.90
51%
discount
Or…
UPS 2nd Day Air
A letter, residential. LA to NY.
Published rate:
$47.15
Now:
$28.55
39%
discount
These discounts are only for very high volume shippers. Usually.
But Now These Rates Are For You…
…With UPS DAP on EasyPost! If you ship 10 tambourines a month, these rates are for you. If you ship 100 tambourines a week, you can still use them. If you only ship a single tambourine and then decide tambourines just aren't your vocation and you'll never ship another so long as you live… these rates are still yours. With UPS DAP on EasyPost, you can ship any number of tambourines*, you can do it affordably, and you can do it reliably. No minimums or maximums, no sign-up fees, or commitments.
*UPS DAP also accepts non-tambourine items.
It's The Same Great UPS Services
You'd think there'd be some degradation in service to be able to ship all those tambourines at such a great price, but UPS DAP offers the same reliable UPS standards you already know and trust.
From ground shipping products to overnight delivery services, DAP leverages UPS's network to provide industry-leading choice, convenience, and speed to market. 42,000+ drop off locations in the United States mean you're covered, whether it's a big batch of packages or a last-minute one-off. And their service to more than 220 countries and territories enables you to take your business international, with better time-in-transits than other carriers for air services to major markets across the globe.
It's UPS made accessible.
And It Only Takes Two Minutes To Get Started…
Because EasyPost has integrated UPS DAP into our network of carriers, you can access these rates today and start shipping immediately. All you have to do is create an EasyPost account, navigate to the Carrier Accounts page under your email username, check the box, and click "Create Account". Go do it and come back!
Add that to the USPS account that you're given at sign-up, and you now have a discounted set of rates with two of the biggest carriers in the world. That's two more than you had two minutes ago: USPS and UPS. And you could never ship a thing if you wanted, there's no commitment to getting started! (But ask us about our promo by emailing us before March 31st, 2021, and we're pretty sure you will ship a thing…)
And if you do ship a thing with UPS DAP on EasyPost, you might save ten bucks. But if you ship a hundred, you might save a thousand. And if you save a thousand, you might soon ship a thousand. UPS DAP on EasyPost is designed to help SMBs grow.